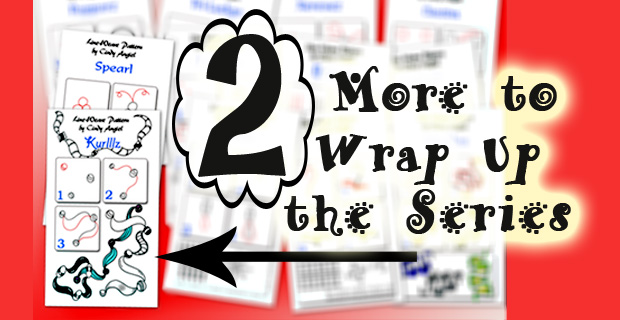 Patterns Spearl and Kurlllz are the last two patterns in this blog series AND the last two patterns I'll be posting on the Rainbow Elephant in 2011.  I kind'a felt like closing things up this way – with a series of tangley fun – would be my way of ending the year with a bang!
How-To Video for Spearl and Kurlllz Patterns
So here's a short ditty with a cute little something to cause a giggle on the tail end.  Enjoy!
Two Pattern Worksheets
Here's the worksheets for those of you who like to have a print out or digital copy on your computers:
More Fun to Come!
Let me just say that going out with a bang has indeed created tickles in my heart, but I also think ringing in the new year with a bang (rather than sneaking in like a lamb) would be awesome too!  So peek back in here again over the weekend, because I have a announcement about "next years events" on Saturday and more than just the usual Sunday Circular the following day too.  😀  Twenty, twelve has more opportunities for fun to offer line-weavers who hang out around the rainbow elephant!!!!  Hope you'll join me.
Cheers~Cindy