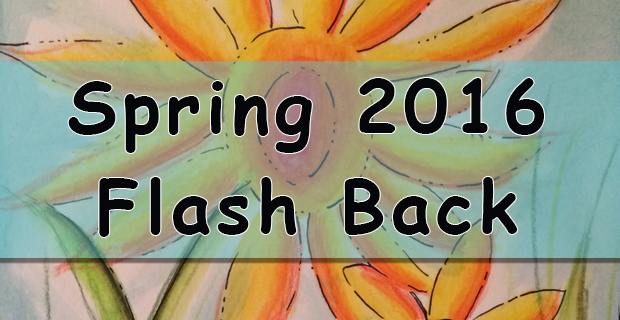 Jump into my time machine and lets skip back to last spring.  I wasn't blogging back then, but I was still creating!  I drove up to Northern California to visit a friend last March for a few weeks. We took to playing with pen and paper at her kitchen table one of the days.  I was working on ATCs for a "Spring Theme" swap.  Here's a few that I came up with.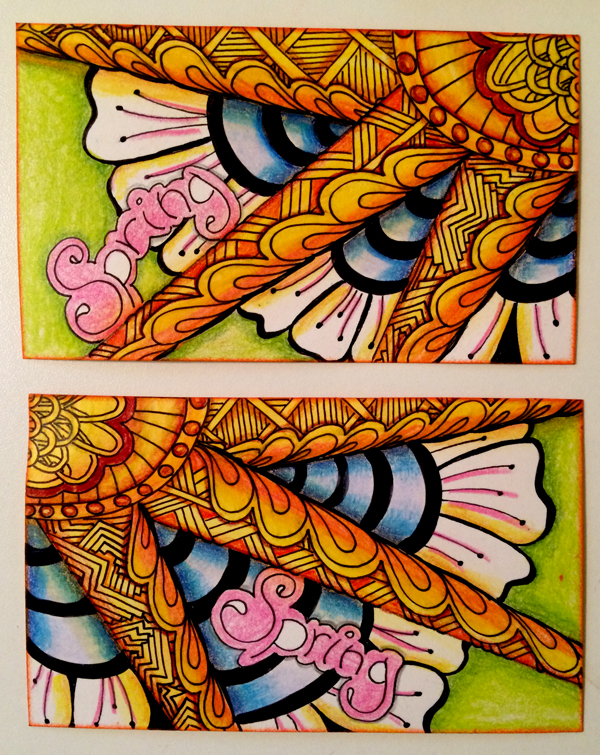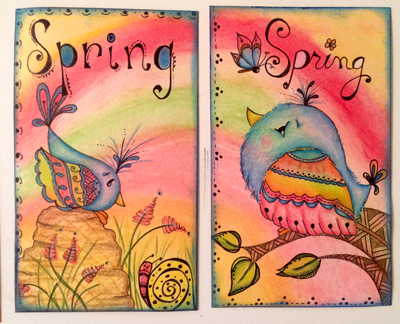 These were created using colored pencils + pen.  And I did a demo for her showing how to use watercolor pencils also and this little ditty below is the results of that short how-to lesson.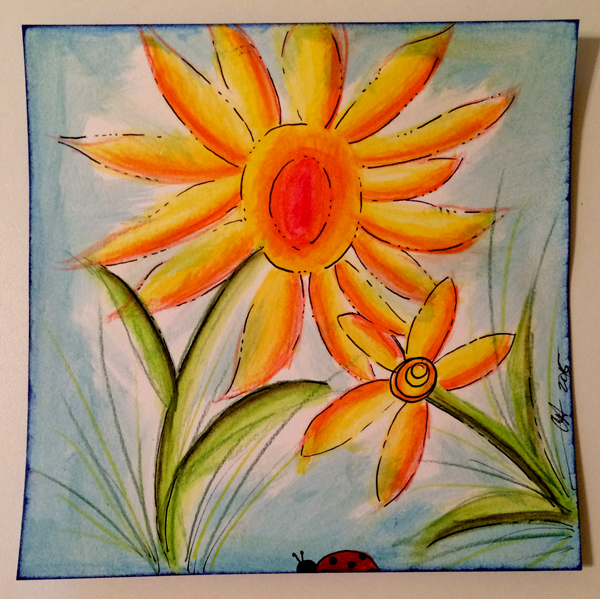 I just love creating watercolor quickies like this.  Sun shiny and fun, fun, fun!  So easy too.  What have you done lately with your watercolor pencils?  Anything?  Maybe today is a good day to pull them out and play.  If you do – share your artworks with me, will ya?  I'd enjoy seeing what you've been doing in your creative space.
Earthy Washing Cloths
Like me, my dear friend also has a hand in crocheting sometimes.  And during my visit we played with cotton yarn, making up some wash cloths using super simple stitches.  A few of the ones I put together to match her earthy brown kitchen decor.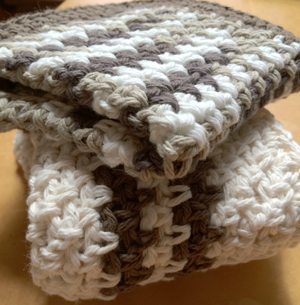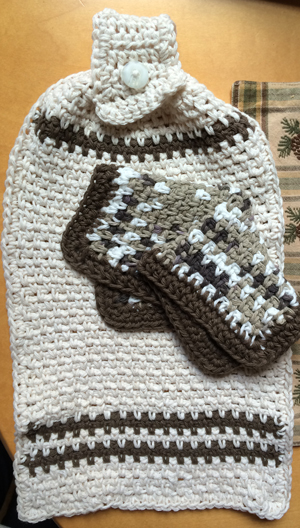 When we weren't crafting up a storm, we were participating in the "Racing Hearts" run/walk. It was a great day for the event and I'm looking forward to the event again this year.  It's on the 26th of March and is for an excellent cause!  If any of the Rainbow Elephant readers do this event, let me know.  I'd love to meet up with you for a giggle and a photo op together.
Fall – 2016
But before we get ahead of ourselves, and while I've got this time machine still revved up, I'd like to skip you from Spring to Fall of 2016.  By that time we had moved into our house and still tripping over boxes.  But I was also trying to find some time to play with creative things too.  Before I broke my sewing machine (for like the 5th time), I managed to get some curtains created and hung.  Here's a couple pictures of how I'm using burlap, lace, and ribbons in my decor.  I have a mild shabby chic/farmhouse thing going on.  I say mild – because I'm not fully into either of these themes, but I do enjoy a touch of both.  😉  Does that make sense?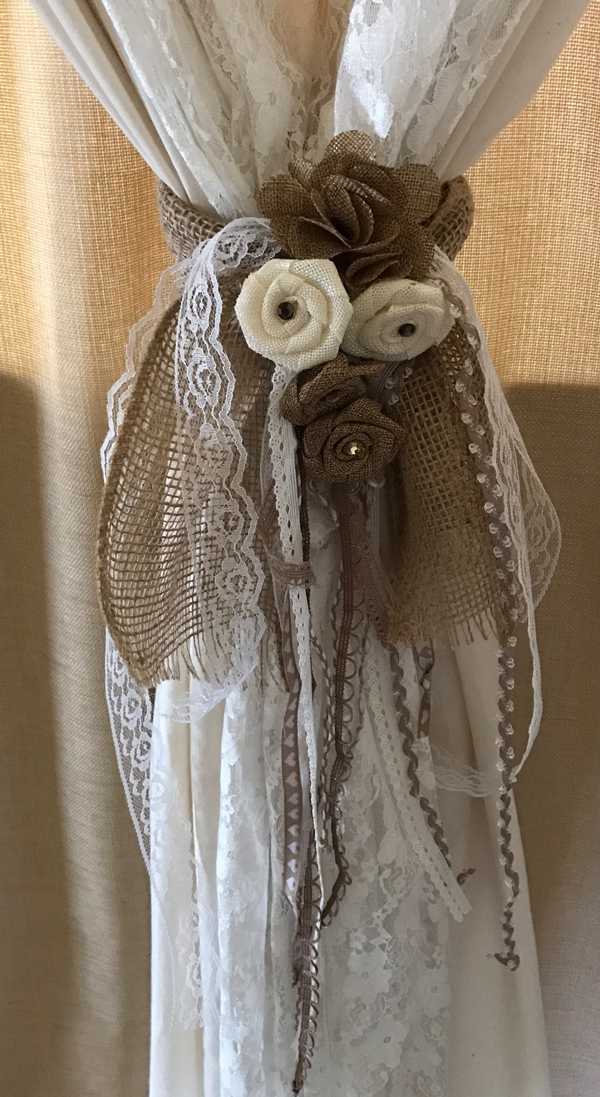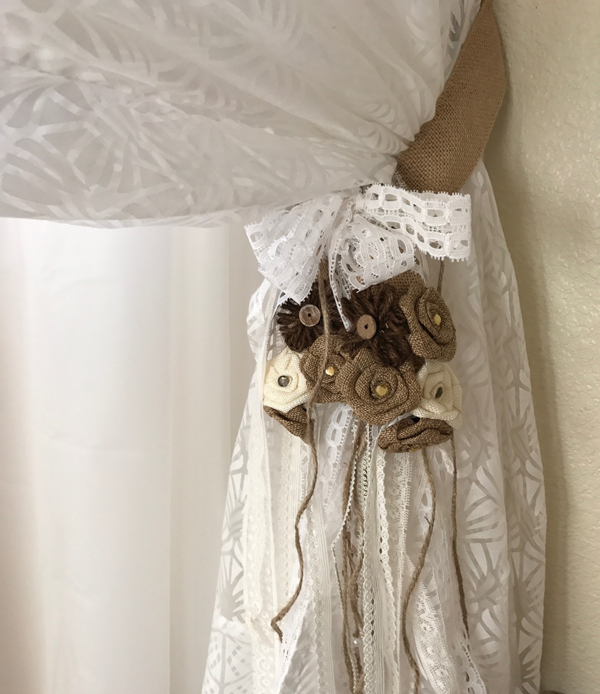 Remember how I told you I was into this chalkboard art thing?  Well, here's the chalkboard door design I did for our Thanksgiving celebration: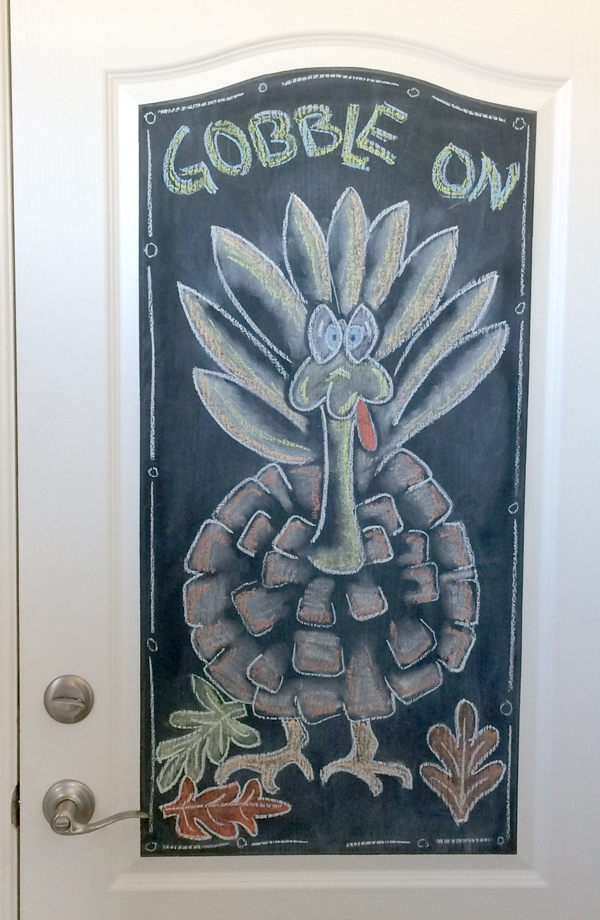 Thanks for riding along with me in my time machine.  I'll be back again soon with more pix of craftiness going on in and around my place.  Hope you have creative time on your hands too!
Cheers!
~Cindy