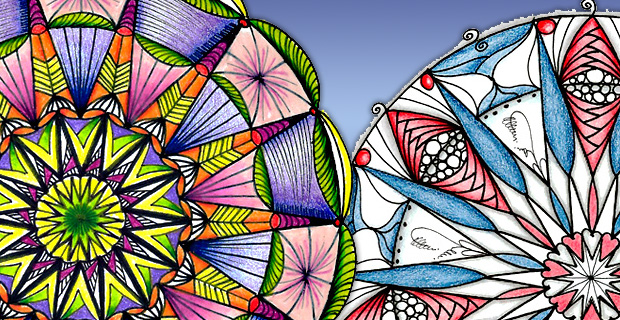 It's here already?  March arrived way before I was ready for February to be over with.  The days just seemed to go by too quickly this go around.  But here it is the first Sunday of the month again.  So of course that means it's time for another free Circular Sunday template.  I do believe you'll really like this one.  It's a super easy one to work with.  So easy that I did several samples.
Your FREE Template:  To download this pdf simply right-click on the picture below and then save it to your computer.
Check it out!
Have fun with the template folks!
~ Cindy
P.S.  I've started to add a few of my mandalas to my print shop gallery.  If  you are interested in purchasing a print of any of them, visit the site and run a search on:mandala art – or visit my Fine Art America gallery page.