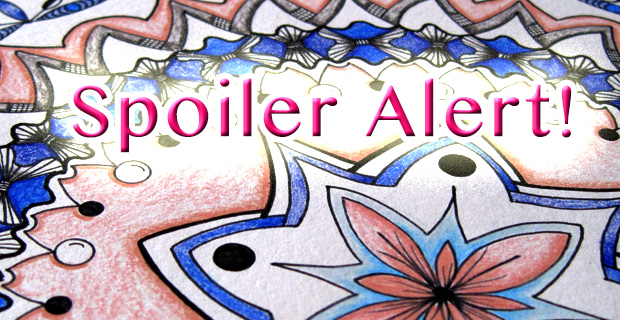 Mandala Article Series Starts Tomorrow
Starting on Monday (tomorrow) I'm going to be sharing a series of posts about mandala art with some awesome mandala fun for everyone.  I have a mix of articles already put together to post out.  So even if those darn migraines pop in for a visit – this little corner of the web will still have something new coming about every few days or so.  Here's what's on the agenda and already plugged into the system:
Tutorials for LineWeavers, stampers, and those willing to try something different
New Mandala grid tools/toys to use
Freebie mandala templates to play with
A mandala swap project I hope you'll come join me in
And new patterns to add to mandalas along with your other drawing activities!
So if you can handle the "under construction" mess that might show up from time to time while I'm remodeling the Rainbow Elephant's room – be sure to pop in several times a week for the new training videos, toys, patterns, and friendly artful chatter!
Spring Cleaning and Fixing
What's this about under construction signs?  Well June is a major change-a-rama month for me here at the RainbowElephant.  I'm going to be mixing things up a bit on my blog, giving it a much needed facelift. Like redecorating a room with stale old paint and outdated window coverings – this place needs some new sparkle and shine and fixes.  So that's what I'm going to be doing.  A splash of something new! Currently my site isn't "responsive" either.  Meaning it doesn't work well with tablets, phones, and all the electronic gizmos folks are using these days.  So that's a "must fix" at this time too.
Now I know that change isn't so easy for some folks.  For those of you who just had a mini panic attack with this news, let me share with you that I believe the basic content of my blog is going to remain the same or at least similar.  Patterns, drawing, crafting, periodic updates interrupted by the occasional posting void when life throws a wrench into things (like when migraines bring my world to a screeching halt)- you know the routine – well the things I've written about in the past will be mostly the same, and hopefully get even better.  But I do want to hear your comments on this.  I'd like to know what you'd enjoy seeing at the Rainbow Elephant!
Quick Response Request
As I'm switching things up around here, picking out new wall colors, and curtains for my website, I could use some suggestions from my friends on the furnishings (website content).  If you have time, could you please take a few minutes to tell me what sort of things you like, dislike or would like to see on this blog?  I'm totally open to your ideas and suggestions!  Here are the items I've posted about in the last few years:
Repeat Pattern Art Worksheets
Drawing Templates and Tools/Toys
Tools/Toys/Book Reviews (mostly about artful things)
Crafty Projects
Art Journal Prompts/Activities
Migraines/Art Therapy
Paper and Digital Scrapbooking
Spotlighting other creative people
I know that some of these I've posted about only a few times while others I've done quite a bit on.  Any of them you want to see more of?  Less of?  Other things that I've mentioned from time to time that you'd like me to expand on or shut up about?  Leave a comment below or drop me an email at: cindyangiel [at] gmail [dot] com and share your opinion with me please.
~Cindy