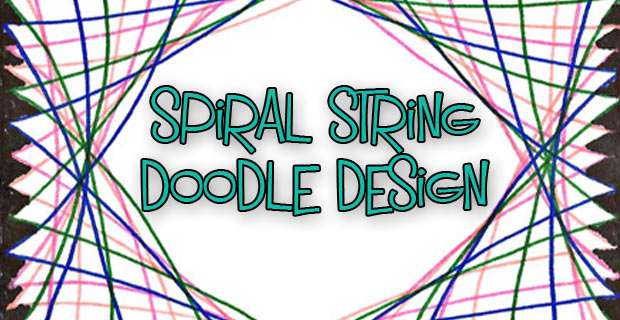 This one is fun and I think you're going to like it.  I've Zenned this line-weave pattern, "Sprigal."  It's made up of a series of dots placed along the parameter of a shape with the dots then connected by lines.  After drawing out your dots and creating your first "connection" – you'll simply move one dot to the left and recreate that shape again.  Over and over again it goes until you connect the last set of dots and end up with a design that's reminiscent of the "spiral graph" toys many of us grew up with.  Maybe you'll see it looking like the string/wire art projects created by wrapping wire around nails.
Here's a video showing you the steps used to make the design.  Hope it's clear enough for you to understand it and inspire you to give it a try!
———————————————–
—————————————————————————————-
In the Stacked Stars line weave art piece I showed you a couple days ago – I included this pattern.  Did you spot it?  It's in the left "arm" of the star that's on the left side of the page.
And here's a sampler I did using several different colors.  I think these multiple color designs are fun to do and also help show how the lines are drawn.  What do you think?
———————————————————————–
I colored the outside edge black because I like the way this frame helps the design "pop." It's also a way to hide the dots if you don't want them to show in your final project.
Simply click here to download the design worksheet or grab the graphic below if you prefer the jpg version.  Both of them print on an 8 1/2 x 11″ sheet of letter size paper.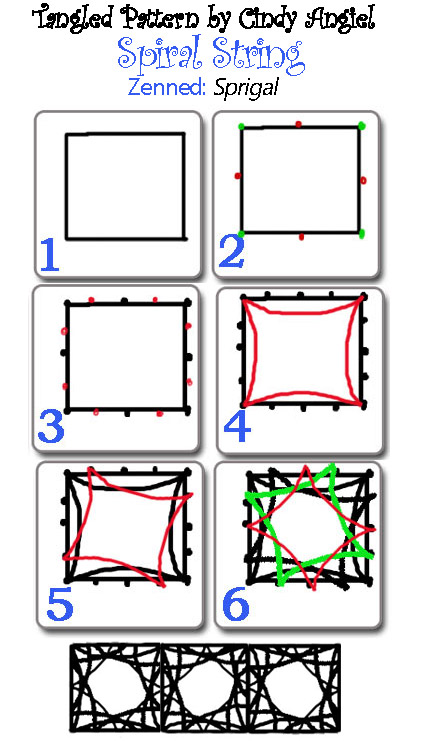 I've got more patterns coming your way this week!  🙂  Enjoy.
~ Cindy