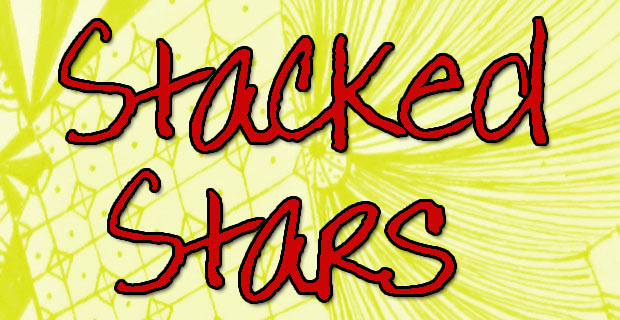 I have a quick little video (less than 2-minutes) I put together showing you the progressive steps I took on my sketch pad when drawing the "Stacked Stars" piece I doodled up a couple weeks ago.  It's another Line Weaving piece of art. I added some relaxing music to the slide presentation and I hope it puts you in a zen like mood too!
——————————————————-
Are you Zenned out now? I hope so!
I used two of my own doodle designs in this piece – My CityScape Border and my Spiral String doodle design too. This weekend I'll be uploading the how-to video on this last one mentioned.
🙂 Have a Doodley Fun Day!
~ Cindy