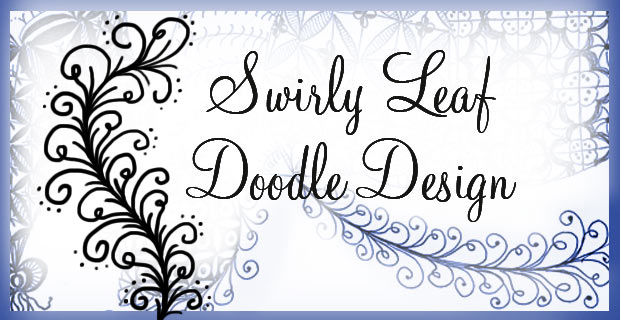 Here's another great zendoodle pattern that I hope you'll like.  I've zenned this tangle design, "Sweafly" and when I first designed it I wasn't too crazy about the way the "leaf" loopies looked.  However since then I've had lots of opportunities to try different variations of the pattern and I've decided I do indeed really find this one enjoyable to recreate and play with often!  As it turns out the options for adding extra lines, swirls, and dots is what makes this plain old vine looking doodle something much more fun and exciting.  So now I use it on many a project.
—————————————————————————
How-To Video for Swirly Leaf Pattern:
So here's the video on how to work through this one.  You'll notice in the video I do a few extra swirls in between the leaves to fill in the gaps and add more flair.  I can hardly do this design without repeating that action.  🙂
————————————————————-
Here's a quick sample piece I made called: She said, "Yes"  I created it using a Micron Sepia pen set I picked up at Michaels Crafts recently and drew it on a 4×6 Strathmore sketch pad that has a creamy color paper.  They don't show up very well in this scan, but I'm liking the earth tones in this little number. 🙂
————————————————————–
Download PDF Doodle Design Worksheet!
You probably already know the routine… simply right-click the picture below and save the picture. You can print it on a letter size sheet of paper or if you prefer – download the PDF version by clicking here.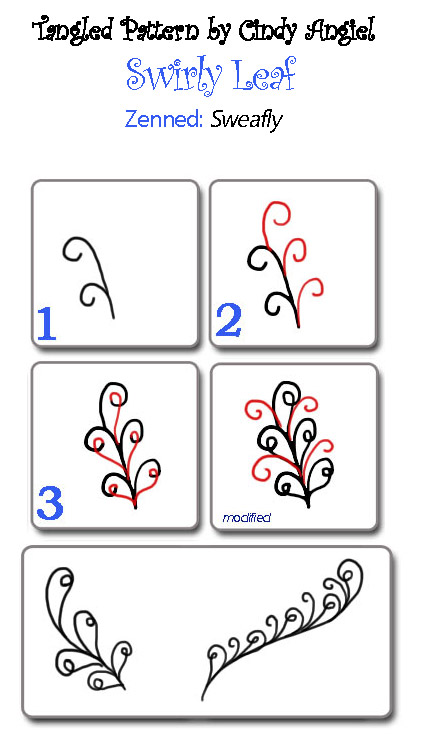 Have a great time with this one and let me know where you're posting pictures of your works.  I'd love to see what you're doing with this design.
Cheers,
Cindy