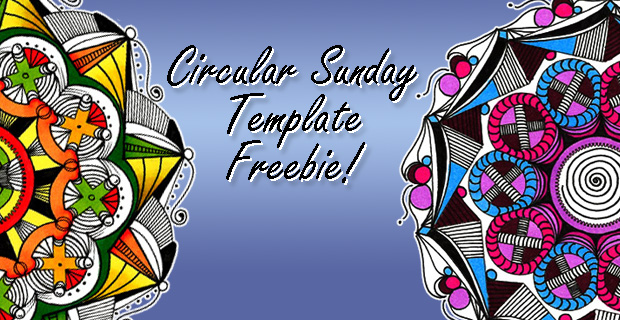 I know that April first is referred to as "Fools Day" and many folks will be pulling pranks on each other today, but one thing is for sure – I kid you not… I have another Circular Sunday Template ready for you to download and play with!
YouTube Video
Here's a quick look at a couple drawings I did using this template:
Free Template Download
To save the PDF version of this template to your computer simply click the photo below and then save to your computer.  Print this freebie and have fun weaving lines through it at your leisure.  😀
Post your finished templates in our gallery at http://lineweaving.com/forums . We'd love to see your wonderful works of art there!
~ Cindy
————————————-