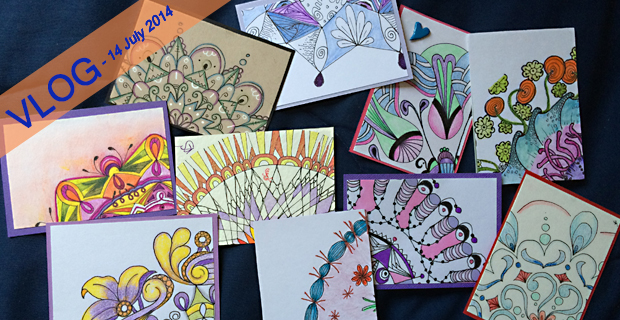 Just a quick follow up video showing off a few of the lovely Artist Trading Cards from the recent Mandala Slice it and Dice it swap.  As you may remember, this was a swap I hosted here on my blog and I also hosted one of the exact same type in our Community Forums.  So some of the ATC's shown here are from each of those two swaps.  Thank you to everyone who participated and for the lovely hostess gifts sent in as well!
ATC Show-N-Tell Video:
Voice Your Opinion for August Theme!
I'll host another ATC swap from my blog in August.  I'd love to hear from you want type of theme you'd like to play with in the next swap!  Please leave your suggestions in the comments below and come play along next month too!
Have a Great Day!
~Cindy
Later this Week:
>>> Photo Shares from Our Yard