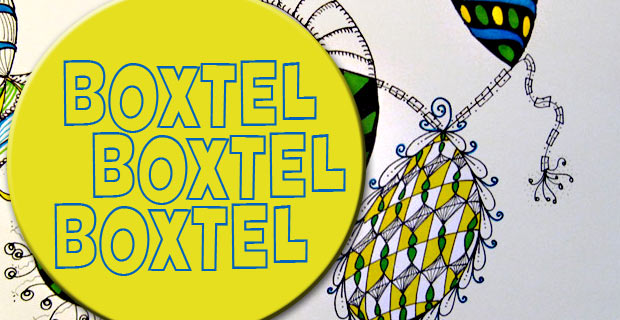 This little tangle is just a hoot to draw as a "tail" along a string.  Of course you could use it as a filler if you really wanted to, but I think it's whimsical and fun to just have hanging around the edges of my designs.
Boxtel is like most of the other line-weaving tangles I've shared with you on my blog – it's quick and easy and has multiple options for shading or modifying to meet your interests. I've shown you a circle option in the video and on the pattern worksheet at the end of this posting.  You could really use any shape you want – just remember to add the dot inside the shape on either side of the line that runs through the middle and you're good to go! 🙂
———————————————————
Creative Pathways
On this piece I've used it as the main element of the overall design.  It was accomplished using sepia micron pen in a small sketch book I carry around with me in my purse.  Wandering through the botanical gardens and looking at the brick walkway had me inspired to create a tangle similar to the patterns I was walking on. The result was this "Creative Pathways" artful sketch and the Boxtel design.
——————————————————
Tangle Pattern Video
Here's the video showing you how to draw Boxtel along a string in the middle of a project page.  I hope this helps you understand the few steps it takes to draw this design on your projects too!
—————————————————–
Charmed – a Zentangle® Inspired Drawing:
Boxtel is used on this one as well as Sweafly, Sprigal, and Bofi which is a modification of my Shnocking pattern design.
——————————————————
Tangled Pattern Worksheet
If you want to keep this pattern tucked into your list of others just right click on the picture below and then choose the save option your browser offers you.
Have a great Zentangley day!
~ Cindy