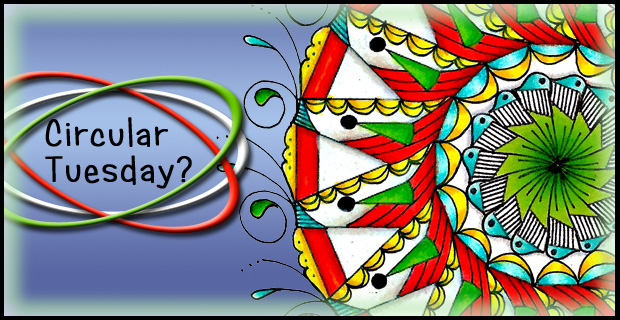 Oh yes – I know I am waaaay behind on my blog posting.  Life offline has been super busy and so my computer playtime had to take a backseat to other priorities.  I have received a few emails from my sweet visitors asking about my mandala templates because I totally missed the first Sunday of the month mandala giveaway.  For that I do apologize!  Nevertheless, I hope this month has been treating you all well and that the template that I'm finally getting around to posting will bring you a bit of fun in the middle of your July.
Below you can see the workings of a Zendala I did up in the video and then download the PDF version of this template to make one of your own as well.
Right click on the below picture and select "Save As" from your browser window – to save this PDF file to your computer.  Print and enjoy weaving some line through it over and over again!
Enjoy!
~Cindy (who's trying to get back into the swing of things.)