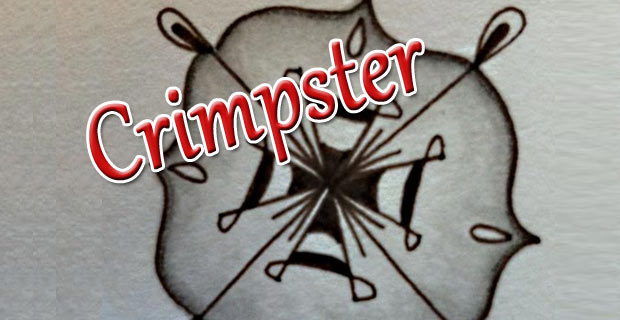 I'm not feeling well tonight.  Heading off to bed way early with an incredibly aggravating migraine.  But I did want to get this pattern share up on my blog before the weekend was out.  Hope you enjoy this little pattern I call Crimpster.  Let me know what you think.
————————————————-
A Quick How-To Video:
————————————————-
I stacked three in a row and created the below project that I call Circus Tents.

————————————————-
Here's the worksheet to download.  🙂