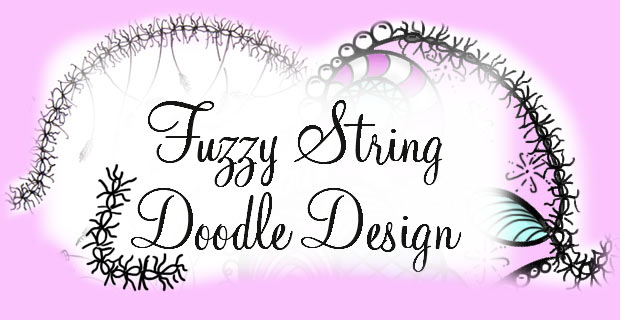 Inspired by a line of ants crawling along the sidewalk – this is a delightful little pattern that can be accomplished along any "string" line.  With this one I just let myself have fun meandering around my line art projects as I please. Of course I usually do that with all my tangley projects.  LOL
Drawing it small, elongated, or with fatter loops will give you different affects.  In the end it doesn't seem to resemble ants at all…. It looks more like a fuzzy piece of string – hence the name.
If you can draw the number 8 and a couple of squiggles along a pathway – then you have all the skills needed to tangle these lines to your little hearts desire.
_______________________________________________
Watch this quick video to see how easy this pattern is to do!
———————————————————-
Oodles and Doodles More Fun!
The above art project includes my Sprigal/Spiral String design, J-Burst, Swirly Leaf/Sweafly Tangle, and of course the Fuzzy String design.  It's been fun creating these line-weave tangle designs to play around with and to share with others too!  Hope you are enjoying them as much as I am!
Grab the PDF version of this Design Worksheet or the jpg version by clicking the image below.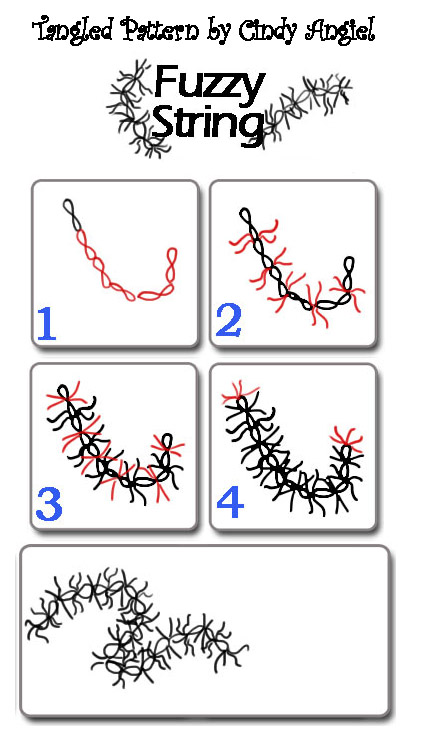 Enjoy!
~ Cindy