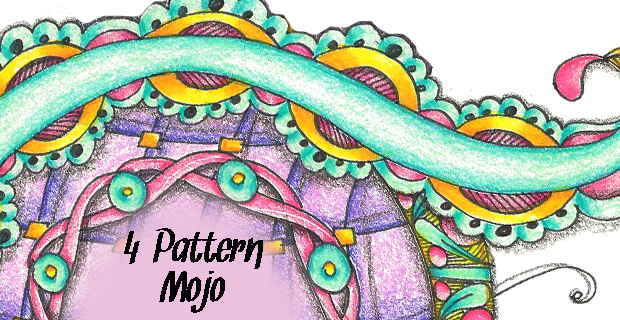 Migraine Awareness prompt #19 – Austin Powers: International Man of Mystery: Migraines & Mojo: How has living with Migraine/Headache Disorders affected your sex life?  It has taken a great deal for me to walk outside of my comfort zone and share with my readers information about my chronic illness.  Now you are prompting me to share something about my sex life too? Really? LOL!  The gals who came up with these awareness prompts really have a good sense of humor!  And for the most part I've worked into my blog the prompts they have offered.  Don't think I can really do that on this go around.  Let me just tell you here and now – I WILL NOT be sharing anything about my sex life out here on the world wide web.  No-sir-y!  This truly is too private to share!  I'm not that brave!  So I'll be skipping this particular migraine awareness blog prompt.
However……
Let Me Tell You About Janelle's Mojo Challenge
Making a play off the word "Mojo" – I'm taking this opportunity to tell the Rainbow Elephant readers about a the fun challenge Janelle is hosting inside the LineWeaving Community.  She calls it the weekly Mojo.  Long about Wednesday, Janelle pulls 4 new pattern names out of her hat.  And then we all get out our sketch pads and get to drawing using the chosen patterns.  All the patterns she's prompting us with are coming straight from our pattern library inside the community.  And with a list of over 700 of them (that continues to grow all the time) – I'm pretty sure the mojo will just keep on flowing.
Admittedly, I've been out of the loop for a while.  After having a strong showing in the first few challenges, I broke away to mend my migraine-y head for a while. Now that my most recent BOTOX treatment has kicked in, I'm feeling like I'm gaining some momentum again and I'm back in the game!  Here's a few of the pages I've accomplished in the challenge so far:
Luckily there's no time constraints to this Mojo Challenge.  So folks can jump in whenever they want.  Play with the pattern challenges they like.  Skip the one's you don't like.  Gain inspiration from others who are playing along and offer your works of art so our members can be inspired by you too!
Invitation To Tanglers, Weavers, Doodlers
If you are new to my blog and came upon the site because of your interest in drawing patterns on paper – I'm glad you found my little corner of the web!  And I invite you to join our LineWeaving.com Community today.  It's free and I promise you there is plenty of doodley fun and friendly folks inside!
Special Invitation to Migraineurs Dropping in for a Visit
I know there might a fellow migraineur or two, who may be coming upon my website for the first time.  And if you found the Rainbow Elephant while bouncing around all the other Migraine/Chronic Headache Awareness articles – you're probably a little surprised to find a blog that's about something besides migraines, participating in the event.  😀  Well I hope it doesn't disappoint you!  Please know that you are invited to jump into the world of repeat pattern art and doodling along with the rest of us too.  It's fun and relaxing and absolutely a form of art-therapy you might find worthy of adding to your other therapies for dealing with chronic pain!  If you have questions about how to get started, drop me a comment here on my blog, send me an email, or  join our LineWeaving.com Community! Everyone associated with either of the two sites are happy to help a newbie to our world of line-weaving.
Just realize – you will not be alone as one who deals with chronic pain AND finds a new doodle addiction more pleasant than the many drugs you've had to deal with.  There are quiet a few members of our community who also live with chronic pain illnesses.  Don't be shy!  Jump in and join the fun!
~Cindy
June 2013, Migraine and Headache Awareness Month, is dedicated to Unmasking the Mystery of Chronic Headache Disorders. The 2013 Migraine and Headache Awareness Month Blog Challenge is a project of FightingHeadacheDisorders.com.