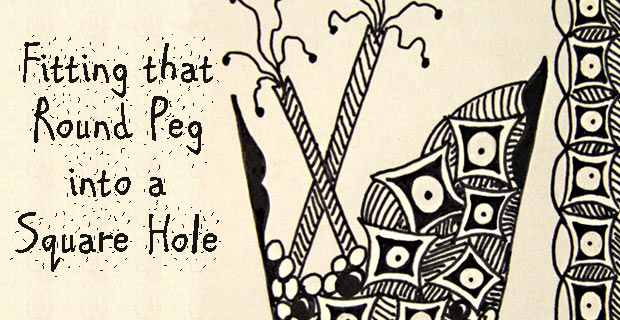 Here's one of my latest line-weaving tangle patterns that I call Round-Peg Square – zenned, "Rosquire." It's a quick and easy one to learn how to draw and it works well as a focal design, a filler, and it can even be used along a border/string too.
Download my free pdf version of this tangled pattern to add to your pattern collection or simply save the jpg image below.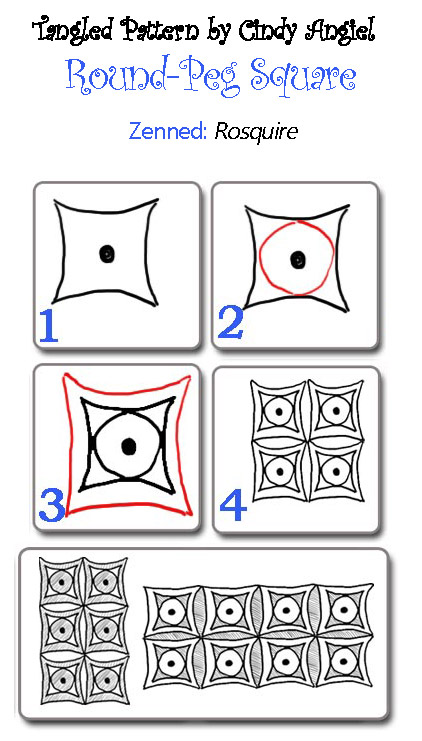 ———————————————
.
View this video for  my little show-and-tell session on how to draw it.  Enjoy!
———————————————
Here's an ATC I scribbled out using this pattern as the main design.  I call this one Drink from Life.
Enjoy adding this line weave design to your creations and please let me know if you do – so I can see how you're using it.  I love seeing other works of art by tangley enthusiasts!