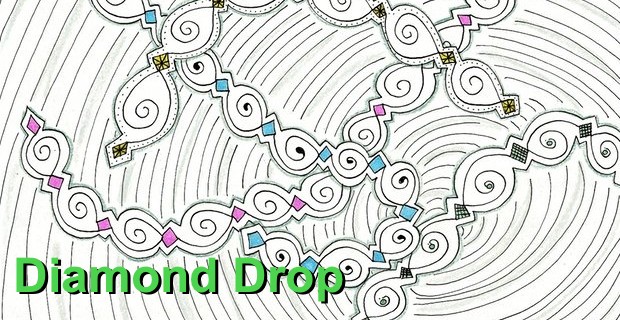 Last week I shared with you the first pattern in a series of three that were all inspired by an earring.  Today I'm sharing with you the second pattern I came up with.  It's easier to draw than the last one, and it has a very similar look to it.  So if you like the shape, but found Muzaky a little too challenging to draw – you may enjoy this one more.
Here now is a quick video showing you how to draw my Diamond Drop pattern.

You can download this easy to follow pattern worksheet to add to your collection as well.  I hope you enjoy the pattern!
Now don't go too far away.  I'll be sharing the third pattern in this series sometime this month too.  So be sure to come on back and check it out!
Enjoy!
~Cindy