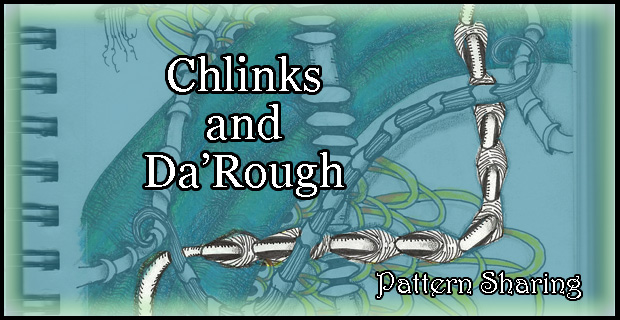 A few weeks back I shared with you a SteamPunk journal page I had accomplished and in it was one of my patterns from 2010.  A friend from Flickr mentioned she liked it and I promised to share the how-to for it soon.  Well today I'm finally getting around to doing that.  The pattern is called Chlinks and lit looks like some weird shaped beads, or links with a pipe or tube running through the middle of it.
Here's a second pattern share as well.  This one called, Da'Rough.  As in, "Diamonds in the Rough."  It's one of those that is ridiculously easy and has many different ways it can be used in a project.
Here I have used Da'Rough on a mandala I'm including in a paper quilt swap we have going on inside the LineWeaving.com forums right now.  I think it's a pretty little pattern even in it's simplicity.
And for those of you who enjoy a little how-to / show-n-tell…. well here's the pattern video.
Enjoy!
~Cindy
P.S.  If you are interested in participating in a round of paper quilt swaps – be sure to log into http://lineweaving.com/forums today.  The last day for sign ups on this swap is Monday the 30th of April. 🙂