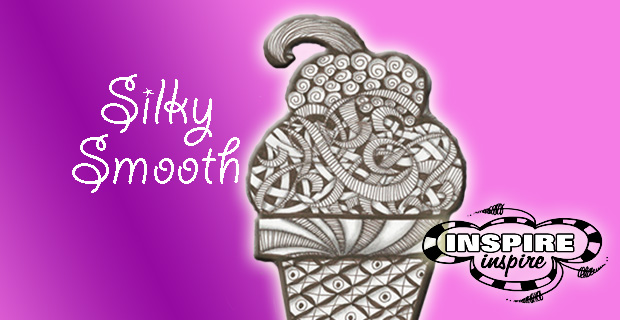 No, I really didn't fall off the edge of the earth.  I've just had a busy and not so healthy week.  Feeling better now and more relaxed as well.  And I'm looking for a much different week this go around with smooth sailing all the way…. I hope.  I hope!
On that note, I've decided on the next Inspire, Inspire journal prompt.  This go around I'm going with "Silky Smooth" as a thought generator for my pages this week.  Not sure yet what sort of project that will initiate.  Might be something with whip cream on it as I'm having a bit of a sweet tooth craving right now.  Then again by the time I get around to working on my journal page – I might be thinking of something completely different.  LOL  Time will tell.
How about you?  What comes to mind for you when you hear "Silky Smooth?"  A particular pattern you've seen? Something that feels smooth against your skin? The design on that silk shirt you have tucked back in your closet? A favorite drink or eats that goes down nice and smooth?
I do hope you'll share your silky smooth page with us in the gallery!
Here's to a week of smoother sailing!
~ Cindy