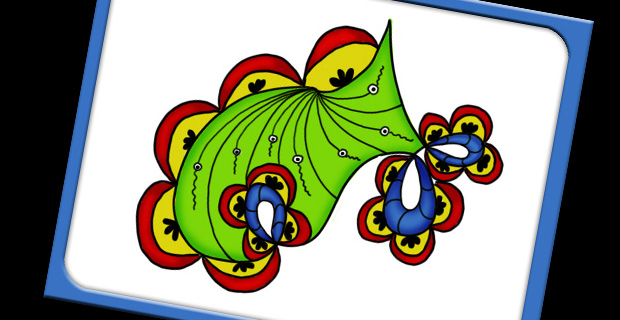 Below you'll see the worksheet for my Line Weaving pattern Slapple.  One for Soft Stacks also.  And I included a short video tutorial showing how to draw them.
My shaggy little fir-baby Lacey (who was in need of a major haircut) joined me for a moment or two on the video as well. She's always close by when I'm weaving lines, or watching TV, or working, or doing laundry, or….  well you get the idea.  She's within a foot or two of me just about all the time.  Only slightly spoiled.  😉
Free Repeat Pattern Design Worksheets
———–
Samplers to Entertain You
>>>  Note: In the above sampler I also used Blork and my Binial patterns.
Enjoy Your Weekend!
~Cindy