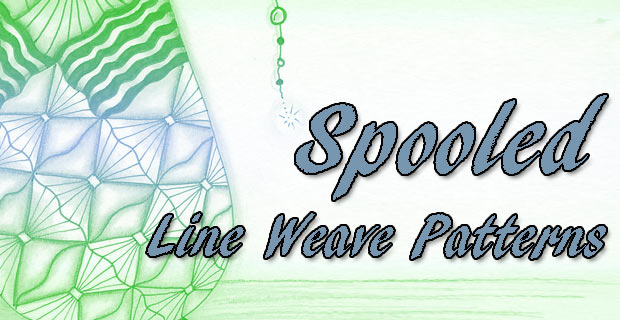 I must apologize for being so short and non-descriptive in my last posting. Migraines sometimes make me grouchy and short to the point. LOL I'm doing much better today!
If you've read the About My Scribbles page then you know that I have pain management issues to deal with most every day (Chronic Migrainer + Spine issues). Usually I can keep the grouchiness to a minimum even through the worst of them. Earlier this week I didn't do so good with that and my shortness may have been a bit transparent in my Crimpster blog posting.  I'm sorry if it did.
Since changing my work schedule so that now I work in my home more than I do in an office building that is toxic to my system – I have been doing much better with my migraines. It is for that reason that I had decided last go around to try and extend my quarterly injections out an extra month. I'm now questioning that decision as they have become increasingly more difficult to manage during this 3rd month. I may have to break down and have those darned shots this month anyway. We'll see.
I Draw Better than I Blog!
But in the mean time – I'm feeling way less discomfort today and decided to see if I could actually manage two blog postings in the same week. I find line-weaving everyday comes easy to me and is a part of my daily routine, but when it comes to sharing my works via a blog…. well on that account I'm not so regimented. I'm lucky if I can get a weekly posting accomplished, much less two! 😀
I already had this video in the works and so it wasn't much work to get it wrapped up and ready for posting. Hope you enjoy this pattern I call it spooled because it was inspired by a spool of thread I had sitting on the table unraveling.  So anyway – here's a couple of sample project pages I made using "Spooled"
On this first one called "Party Horns" you can see the design in the top horn looking element.
.
On this second one called "Bangled Vase" you can see the design in the bottom portion of the vase.
———————————————————————-
And finally – here's the how-to video I mentioned sharing with you:
.
Pretty easy…. right?!  So what are you going to doodle  up with this pattern?  I'd love to see what you do with it.  Give me a shout and let me know where you post your pictures and I'll come brag on you for a bit.  LOL
.
—————————————————-
Looking for the Worksheet?
To copy this pattern worksheet to your computer, simply right-click your mouse over the picture and select the save option from the pop-up menu. Then print it out from your local printer and add to your (what I suspect is a) growing collection of fun things to draw.
.
Would You Share Your Thoughts on This…
Drop me a note and let me know what you think about this pattern. And also could you take a minute to let me know if my videos are working out okay for ya? I mean are they easy enough to follow or do I leave out too much? Maybe I skip too many important parts or zip through it too quickly? Music is enjoyable or not? Prefer I talk through them or no? I'm curious as to what you think and what works for my doodley friends out there. Please share your thoughts.
Thanks! And have a wonderful day weaving some lines in your part of the world!
Cindy
P. S. I have designed over 200 patterns now and it seems I just keep coming up with more.  I'll continue to share here as often as I can get a blog posting together and I'm working on a bigger project to share a bunch at one time too.  Stick around if you are looking for more line-weaving, tangling, doodley fun patterns to play with!