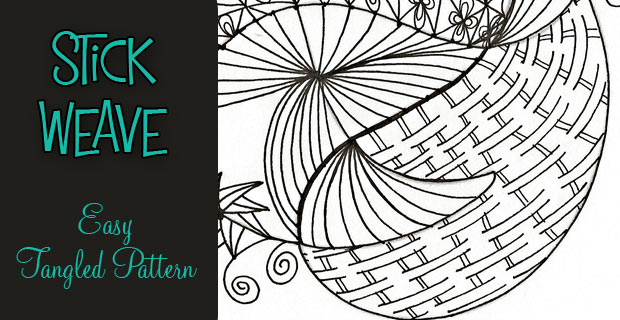 Long about the middle of April I showed you a pattern called Pinstwarp.  And in that post I included my piece I called Side Doorway where I used one of my all time easiest patterns that I titled Stick Weave.
This is a pattern that looks exactly like the title suggests.  Using a quick and easy double-line pattern you create a design that looks like a woven basket.  It's a great filler pattern and by adding some creative shading you can get a lot of depth in this one too!
Check out this video showing you how to draw the design and then give it a try on your next line-weave project!
———————————-
—————————
Here's the design worksheet.  Save a copy of it to your computer by hovering your mouse over the picture and giving it a right-click.  Then select the save option.  🙂
Enjoy!