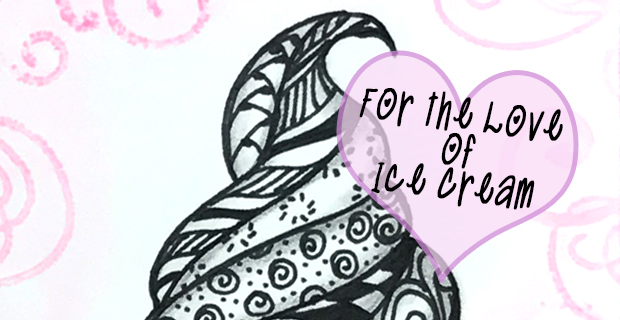 I hosted a 3×5 card swap at LineWeaving.com this month – titled "Sweethearts and Sweets". For the theme we considered candies or other sweet elements and/or love and heart related goodies.   We were allowed to create using any type of medium as long as we also included repeat pattern art.  Here's the basic design I came up with for our swap.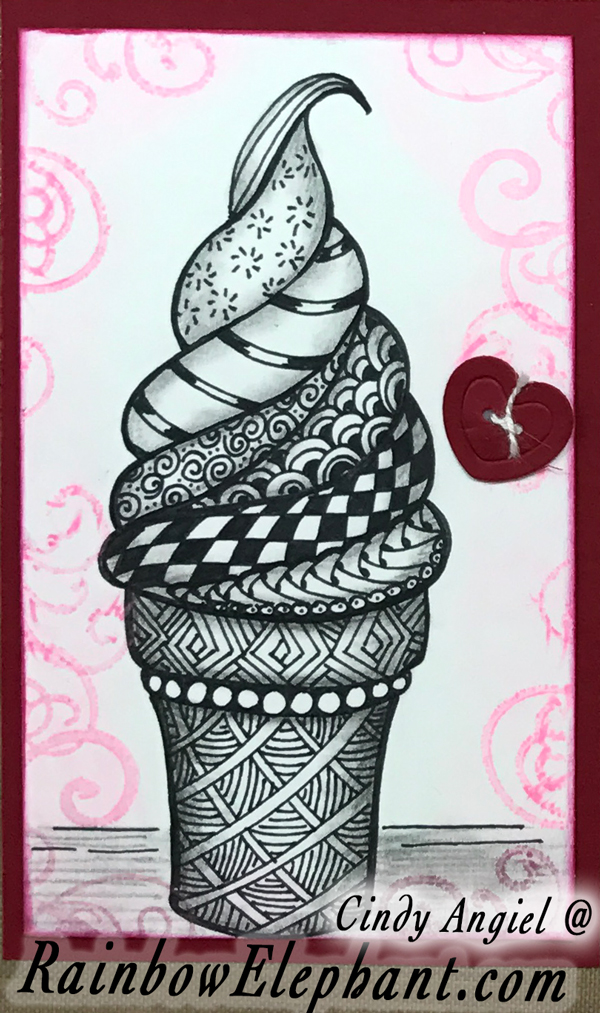 For the Love of Ice Cream
To pull these together I first drew my ice cream cones in pen and shaded with graphite.  Then I cut the cardstock down to slightly smaller than the 3×5 required size.  Thats so I could frame the drawings with a contrasting color of card stock.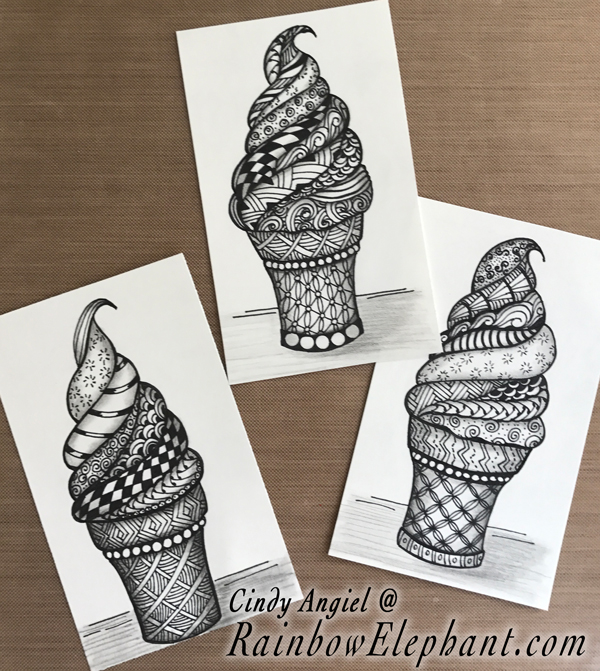 Next I picked out some fun flourish stamps (the left-most top two shown on this picture below) – and stamped the edges of the cards using clear embossing ink.  This is also a picture of how I organize and store my stamps.  Seen here is a page from my stamp index book showing the flourish stamps on this page are in book D on page 3.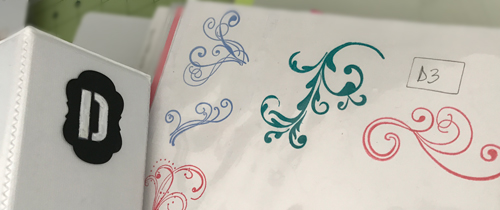 I used some creative chalk in bright pink and ever-so-lightly swirled it along the places where I stamped.  The embossing ink picks up the chalk color.  You can do this same technique using soft pastels instead of chalk too.  😀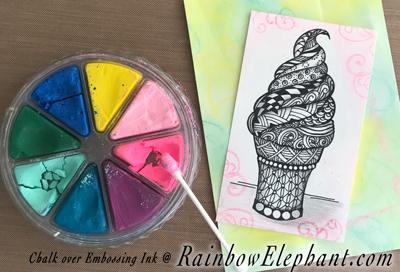 Then I inked the edges with a ruby colored cat-eye ink.  This little touch takes only seconds to do, but always makes a much bigger impact.    See the difference between the cards on the left and the one on the right?  I think that tiny bit of color adds just enough to give the edges a finished look to them.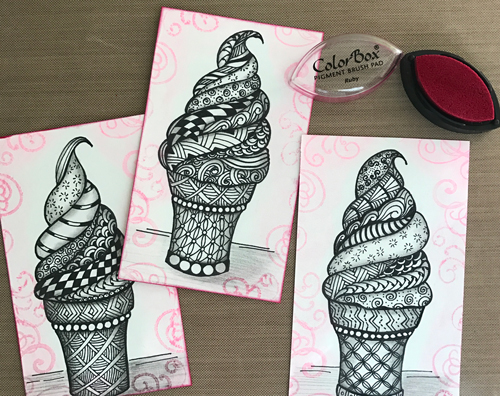 I have a couple sets of button die cutters I use when I'm wanting to add an embellishment that's flat and goes through the mail without any additional postage because of the bumpiness.  Also handy when I need to make a cardstock button that matches a project I'm working on.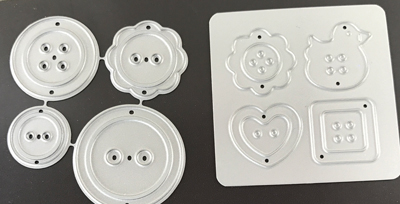 I really only needed the heart shaped buttons for this project.  But from a tiny slip of paper from my scrap stash I made several extras for the next time I need a little somethin' somethin' for on the front of a greeting card.  😉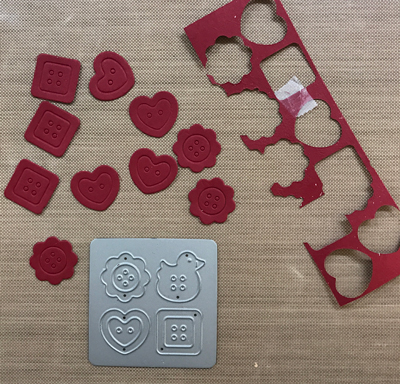 I tied a piece of embroidery floss to each of my heart shaped paper buttons. Then put everything together.  After I assembled all the cards I put my Art Studio tag on the back and they were ready to go out to the other swappers in our group.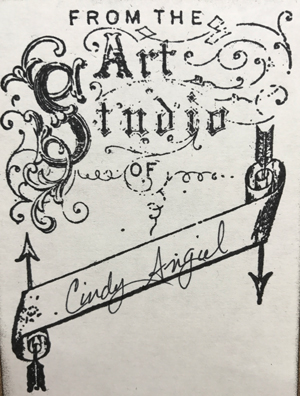 This was a two-for-two swap.  So I have an extra left over.  With only 4 other artists in the group this go around it'll be small mix to add to my 3×5 art collection.  But oh so worth it – because these gals are very talented and always fun to swap with!  Here's a pic of my final art pieces for the swap.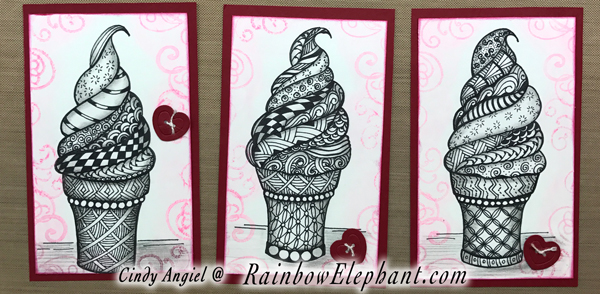 Thanks for stopping by.  Have a sweet weekend ya'll.
~Cindy