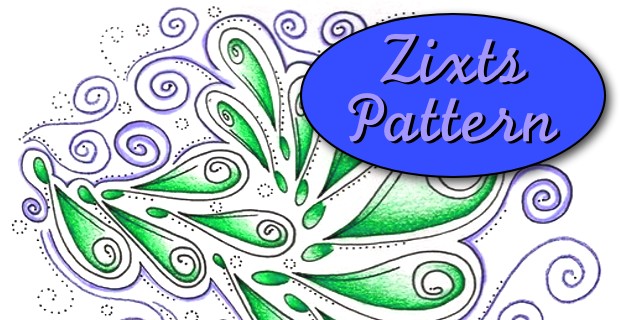 I'm ready to share with you the third patten in this series.  This one is called Zixts (pronounces like 6′s).  This one has the similar number 6 and tear-drop shape shared in the Diamond Drop and the Muzaky patterns.  I hope you enjoy this one as much as I do.
In the pattern worksheet I show it as if there where two steps to drawing the pattern.  But if you watch the video you'll see that it's actually drawn in one continuous line.
YouTube How-To Video:
Let me know what you think folks.  Like? Don't like? Easy? Difficult?  I'd love to hear what you think about this pattern.

~Cindy