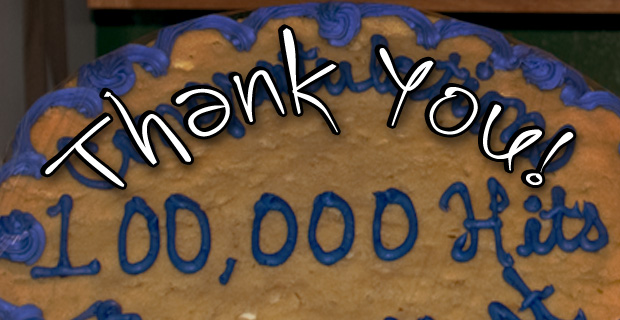 Dearest Friends,  I am so tickled to tell you that all your visits to the Rainbow Elephant blog has added up to over 100,000 hits now!  How cool is that?!  When I told my hubby of the news he brought home an over-sized cookie to celebrate.  I so wish that I could share some nibbles of this cookie with you all because honestly the calories did not do my diet any good at all!  LOL  But I do know of one way we can all celebrate this little milestone….
How About a New Pattern?
This one is uh-em…. as addicting as sugar cookies!  LOL  (Sorry – I couldn't resist) I call it Splitzer because of the drawing steps.
After drawing the first line, you do a split.  Then you split things again and again until you have what looks like a twisty ribbon sort of shape.  Put them together and oh they are just such much fun.  I just love the flow of these little Splitzers all strung together.  I hope you like this pattern too.
If you create some works of art using this little pattern, please share it with others so they can be inspired from your artfulness as well!
And here's a quick video showing you how to draw this one.
Did you see those pretty little hearts at the end of the video?  Well I have a "starter template" for you that includes those hearts in three different sizes all on one print sheet.  After you print the page you can cut out these individually to fit on front of an ATC size card, a quarter-fold size, and a half-fold size card.  Do them up pretty and pass the sweetness of your doodles on to someone else.  Everyone loves a handmade greeting card!
Downloadable Freebies
To save this pattern worksheet for Splitzer to your computer simply right-click on the graphic and then select the save option available in the browser you use.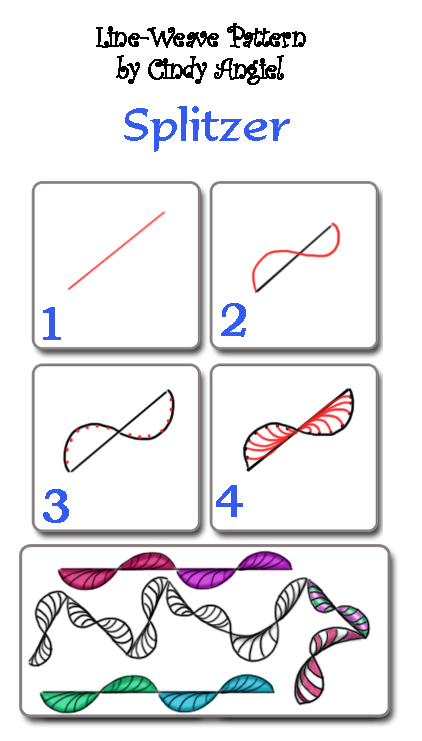 This Stacked Heart Template is in PDF format.  So just click on the file and when it opens, save it to your computer if you want it.
Thank you all so very much for your continued visits and for sharing your kind thoughts from time to time too.  I so enjoy them.  Have fun with the freebies!
~ Cindy