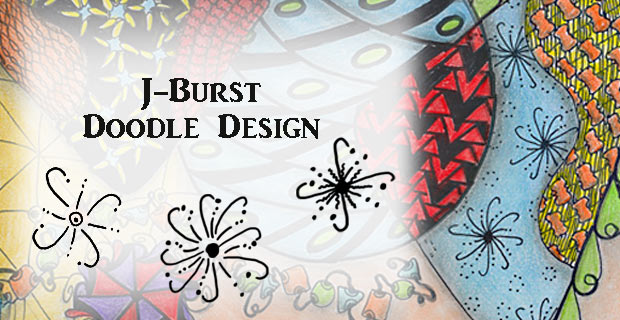 Can you draw the letter j?  Well of course you can!  So you're going to find this doodle to be super easy to create – especially after watching the 2-minute how-to video.  It's a fun one to use when you're wanting to duplicate the feeling of fireworks, snowflakes, or add simple whimsical filler designs.
In the video below and on the worksheet too – I've included some easy modifications for this pattern.  And naturally,  you'll come up with  your own I'm sure.
—————————————–
You can download the pdf version of this worksheet or right-click on the pattern picture below and select the save option your browser offeers..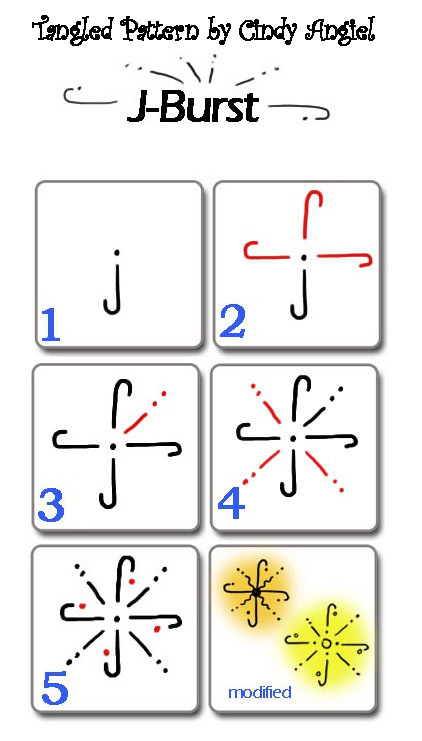 ————————————————-
How- To Video for J-Burst Tangle
In this video I show the basic design as well as a couple of ways you can modify the design.
.
Enjoy!
~ Cindy