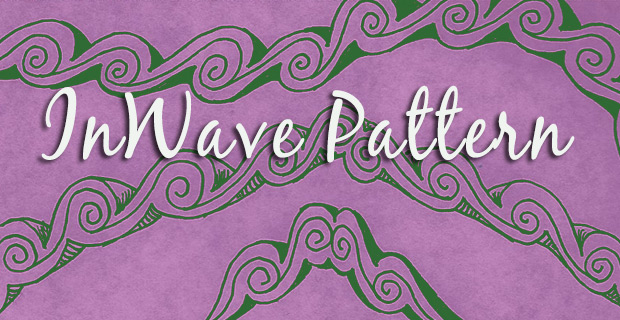 Come Ride the Tangle Pattern Wave with Me!
I'm adding another pattern to the mix today.  This one is called Inwave – because it's wave-like shapes inside an aura.  Some of the drawing steps are going to remind you of the pattern Mirrky that I shared earlier in the week.  Those top and bottom darkened areas are back for some more 3D fun!  Just keep them all to the right side and you'll continue to show the dimensional affect! 😀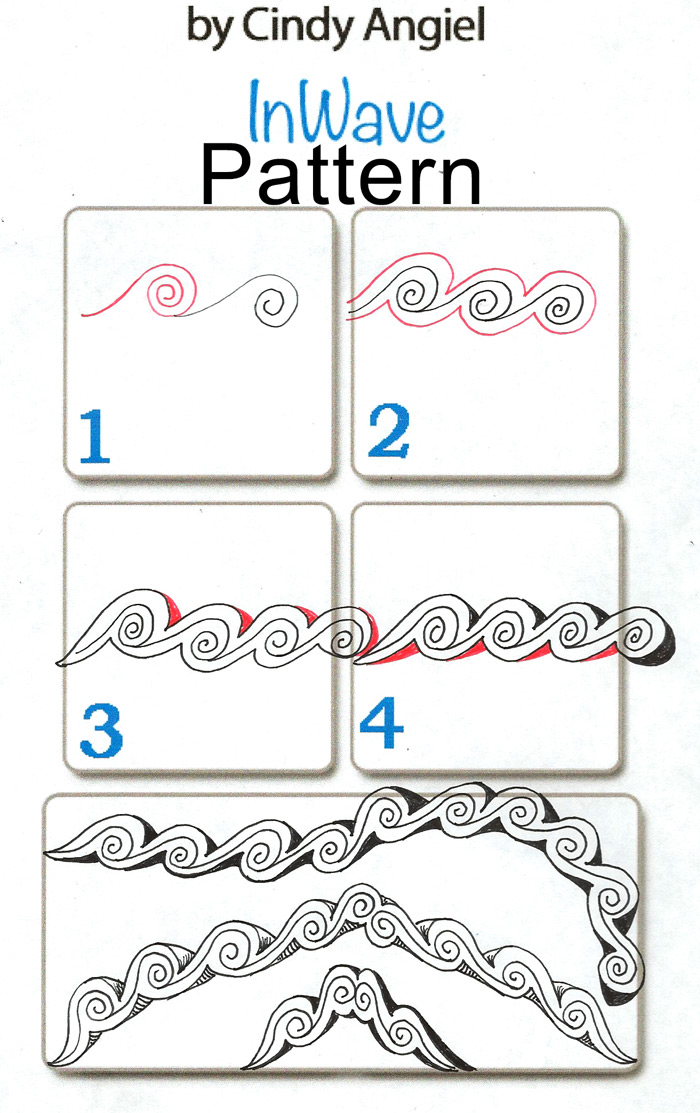 InWave pattern Sampler
I had some fun dangling loopidy loops with marbles between a set of InWave patterns in this little sampler I call Marble Drop.  Grab your pen and paper and have a go with this pattern.  Maybe share a picture of your diddy in our gallery in the line weaving community forums too?  I hope so!  I love seeing new pretties in our gallery there.  And you're sure to get sweet comments on your work as well.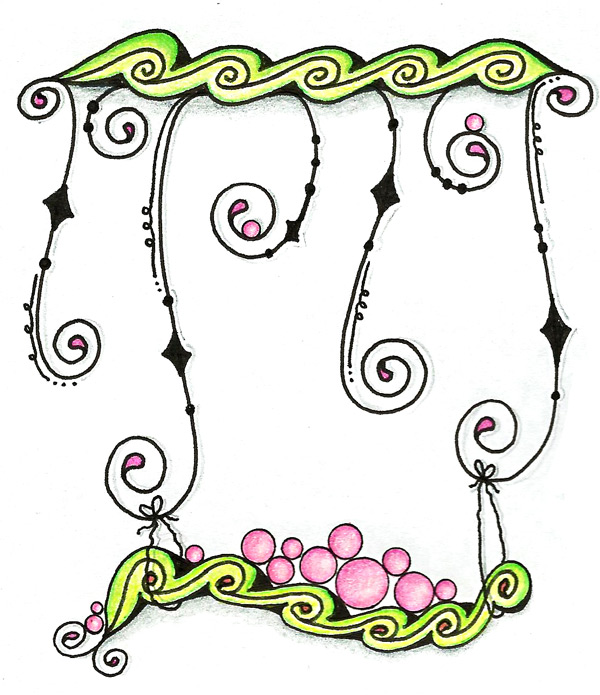 More Tea Cups
I know that I showed you some of the tea cups that I drew for our collaborative book project.  Here's another set of pages I did and these little tea holders included the InWave pattern.  What do you think?  Does it look to be an easy pattern to do?  It really is.  Give it a try and see for yourself.  I think you'll like it for sure!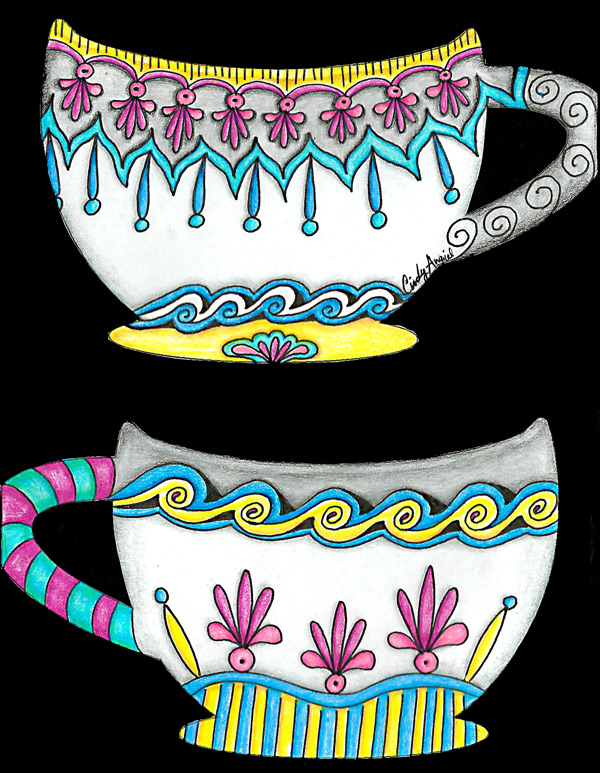 Oh – and one more thing – I'm not sure if it's worth mentioning or not, but if you draw this pattern without the aura around it, you can achieve something like what you see below.  Another interesting twist on the swirly wave pattern!

So now it's your turn.  Save this little beauty to your collection of patterns and maybe share it with others too.  More fun for everyone!
Have a great day my friends!
~Cindy
P.S. I got some Easter Eggs doodled up.  Took pictures yesterday.  Hope to get them loaded up for sharing before Easter Sunday tomorrow!  Must hippity hoppity on out of here now.