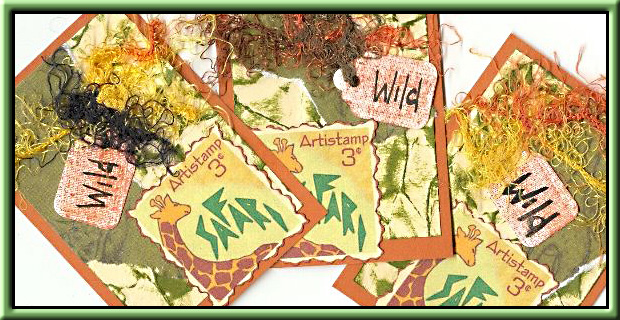 This is an archived posting from my previous website "Chips Antidotal Wanderings" – a personal blog about family, creative moments, and pain management activities in my life. That blog was active from 2004-2011.
Here's the creative process I went through for this stamp. It's very similar to the process I use for most of the artistamps I make. Basically I made the pencil sketch first.
Then I scanned the sketch. Did my digital thing of adding colors and textures. And came up with this final project:
Here's a sample of one of the ATC's I made using this stamp as the focus point:
This ATC will be included in a book with other talented Artistamp and ATC artists. I'll share with you the specifics when the book is published in 2007.
Thanks for looking. I welcome any comments or suggestions.
~Cindy
.