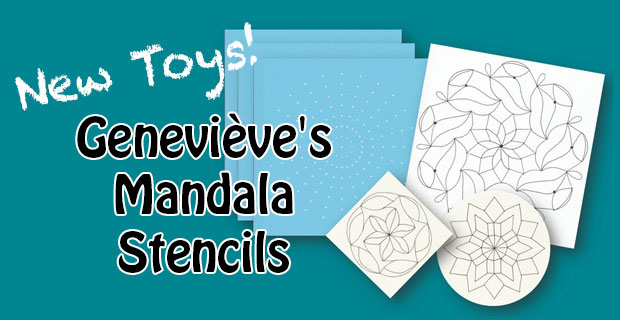 So after a really good night of sleep (something that seems to be a novelty these days) – I accomplished our give-a-way raffle drawing!  And guess who won?  It was the person who made the 32nd comment….. Cathy!
I'll be sending off the stencils to you as soon as I get your mailing address my friend.  GIANT THANK YOU to everyone who participated.  I enjoyed seeing so many comments on the site and I appreciate the kindness you all have shown!
And on a completely different note:  I also did up a video for the patterns I posted yesterday.  In it I explain how to evenly space the teardrop looking shapes in the TearDralops pattern and I walk you through the drawing steps for all three of the patterns.  To help cut down on the confusion, I went back and added the video in yesterdays blog posting.  😀  Go check it out!
November Holds More Fun!
Starting next week I'll be sharing a series of blog posts showing you greeting card recipes and patterns to decorate those cards you're preparing for the holiday festivities!  So if you haven't already finished up all your Christmas cards – be sure to stay tuned for inspirational fun!
Below are just some fun pieces I created using some of the patterns I shared with you this week.  Enjoy!
Thanks so much for stopping by!
~Cindy