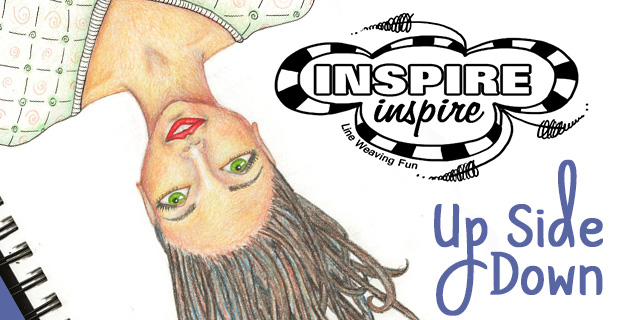 What turns you upside down and topsy turfy? For me it's my husband. LOL He drives me crazy all the while I'm totally flipped out, crazy in love with him!
I previewed my Topsy Turvy gal in a video a few weeks back (Sunny Grid Pattern Share posting) and some folks wanted to see the creative process for her. So in the video below I'm sharing with you the steps I took. She was the drawing I did for my Upside Down journal prompt.

Take ahold of this "upside down" prompt and do something fun with it in your doodle journal!
~Cindy
P.S. For my lady friends…. happy Mothers Day to all those who it applies to! 😀